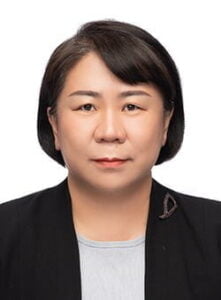 劉文英
世新大學口語傳播暨社群媒體學系專任助理教授兼任代國際事務長
期刊論文
Gardner, P., Liu, W-y. (1997) Prepare to perform? Employers rate work force readings of new grades. Journal of Career Planning and Employment , 57(3).
Witte, K. , Berkowitz, J.,Cameron, K. A., McKeon, J., Lapinski, M. K., & Liu, W-y. (1998). How African-Americans View Radon Awareness and Reduction Campaigns: A Theoretically -Based Formative and Summative Evaluation. Health Education & Behavior,25(3), 284-303..
Bresnahan, M, Liu, W-y., Ohashi, R., Nebashi, R, Ang, R., & Liao C-c. A (1999) Comparison of Response Style in Singapore and Taiwan. Journal of Cross-Cultural Psychology,30(3), 342-358.
Tan-Wilhelm D, Witte K, Liu WY, Newman LS, Janssen A, Ellison C, Yancey A,Sanderson W, Henneberger PK. (2000). Impact of a worker notification
program: Assessment of attitudinal and behavioral outcomes. American Journal of Industrial Medicine (37), 205-213.
Boster, F. J., Cameron, K. A., Campo, S. L., Liu, W., McKeon, J. K., Baker, E. M. & Ah Yun K. (2000). The persuasive effects of statistical ecidence in the presence of exemplars. Communication Studies, 51, 296-306
研討會論文
技術報告
專書著作